Original Artwork by Miguel Camarena - Rare and Authentic
Looking to indulge yourself in some rare yet authentic works by a celebrated artist from Arizona? Yes, you guessed it right. We're talking about Miguel Camarena. An artist whose creativity knows no boundaries, and he can literally make you fall in love with art.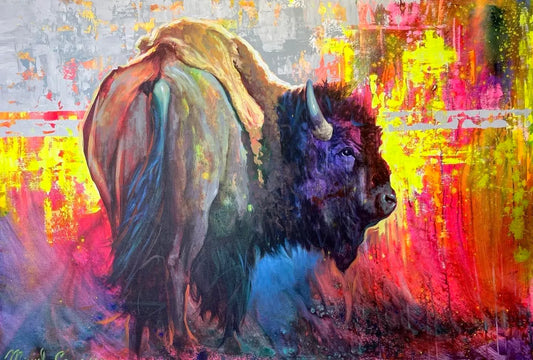 Miguel Camarena And His World-Class Team!
We take full pride in sharing that our clientele is diversified around the globe, and we're known for delivering positive experiences to our clients. Our team works 24/7 to ensure the safe and secure delivery of your shipment and that you get what you hoped for.
Miguel Camarena, a renowned artist, uses only industrial-quality materials for his paintings, and his supplies are exclusively imported for the finest artwork. No wonder he's famous globally for his contributions to contemporary art.
Abstract, Contemporary, Southwest, Impressionistic, Modern and More.
Abstract, Contemporary, Southwest, Impressionistic, Modern, and more, all in one masterful stroke.
Abstract Original Artwork
Every canvas in our art gallery tells a unique story through the medium of art. It invites you to find your own meanings and craft your own connection with the original abstract paintings.
Original Contemporary Art
It breathes life into your present surroundings and ensures that your living space is a pure work of art.
Original Southwest Art
Having warm and natural colors in your space will give you a sense of nature within your space. Consider vivid colors mixing like a dream, transporting you to a realm where reality and fantasy coexist in a delicate and lovely way.
Camarena's paintings are a bold celebration of the Modern, mixing cutting-edge vision with time-honored artistry. Whether you're an experienced collector or a newbie to the art world, these paintings will captivate you with their fascinating spirit.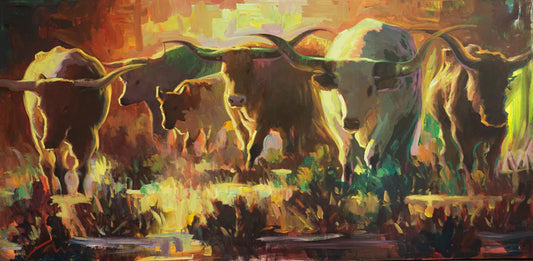 How to Tell If a Painting Is Original or Print
Easy-peasy. You'll know immediately when you hold the painting in the light and look at the back closely. The original artwork always has light coming through it from the back of the canvas. While a printed copy certainly blocks the passage of light through the canvas. That's how you know the clear difference between an original painting and a print. Original paintings also typically include a certificate of authenticity from the artist or art gallery.
All the collections displayed on the official website of Miguel Camarena Art Gallery are the latest and exclusively painted by the artist himself. From comfy earthy colors that feel like a warm hug to bold and vibrant hues that pique your interest, each item is a trip waiting to be discovered. Allow your walls to become the storytellers of your home, with each glimpse revealing a new chapter in your own colorful story.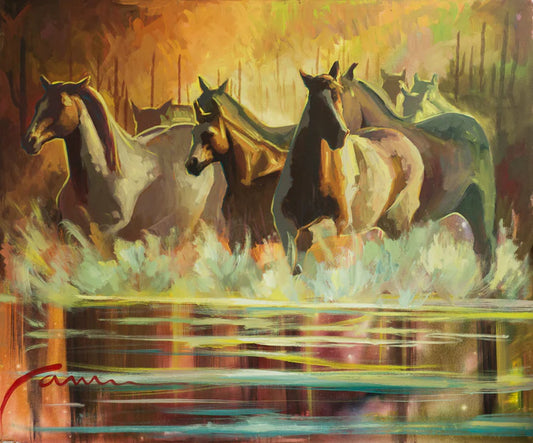 FAQs
Does Miguel Camarena do commissioned pieces?

Yes, feel free to reach out by email or phone with your ideas!
Is there a waiting list for upcoming Original Paintings by Miguel Camarena?

As you can imagine, Miguel Camarena can only paint so many original paintings within a year. Due to high demand for his original artwork due to its increasing value and uniqueness, the best way to ensure you own one of his masterpieces is to reach out and be put on a waiting list. If you would like more details on this please feel free to reach out.
If I place an order for fine art for sale today, how soon can you deliver?

If you place an order for original art for sale with us today, it will be delivered to your doorstep in 5 working days. In the case of bulk orders, the delivery time can vary depending on the scenario.
Where is your Art Gallery located?

Miguel Camarena Art Gallery is located at 6220 E. Cave Creek Road, Cave Creek,  AZ 85331. Feel free to stop by and visit our showroom!  
If I live outside the US, can I place an order?

Yes, we do ship outside the US. The shipment cost will be borne by the customer, and it can vary depending on your location.